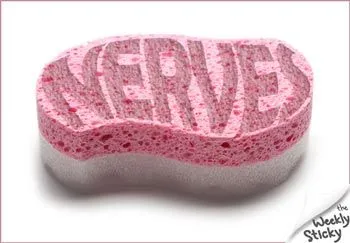 A combination of chiropractic, functional medicine and diagnostic nutrition approach, trigger point therapy, cold laser, and lifestyle changes has proven to be very effective in decreasing the severity and duration of the physical pain of fibromyalgia.
The word fibromyalgia comes from the Latin term for fibrous tissue (fibro) and the Greek ones for muscle (myo) and pain (algia). Fibromyalgia syndrome is chronic disorder which includes widespread muscle pain, fatigue, and multiple tender points that affects 3-6 million people in the United States. For reasons that are unclear, more than 90% of those who develop fibromyalgia are women. It is not currently known whether the predominance of women who suffer from fibromyalgia is a phenomenon of the socialization of women in the American culture or whether it is some combination of the female reproductive hormones and other genetic predispositions.
According to the American College of Rheumatology (ACR), fibromyalgia is defined as a history of pain in all four quadrants of the body lasting more than 3 months. Pain in all four quadrants means that you have pain in both your right and left sides, as well as above and below the waist. The ACR also described 18 characteristic tender points on the body that is associated with fibromyalgia. In order to be diagnosed with fibromyalgia, a person must have 11 or more tender points. In addition to pain and fatigue, people who have fibromyalgia may experience:
sleep disturbances
morning stiffness
headaches
irritable bowel syndrome
painful menstrual periods
numbness or tingling of the extremities
restless legs syndrome
temperature sensitivity
cognitive and memory problems (sometimes referred to as "fibro fog")
Fibromyalgia is often confused with another condition called "myofascial pain syndrome" or "myofascitis." Both fibromyalgia and myofascitis can cause pain in all four quadrants of the body and tend to have similar tender point locations, but the two conditions are worlds apart. Myofascitis is an inflammatory condition due to overuse or injury to your muscles, whereas fibromyalgia is caused by a stress-induced change in metabolism and healing. Myofascitis tend to come on rather suddenly and is usually associated with a particular activity or injury, true fibromyalgia has a slow, insidious onset, usually beginning in early adulthood. It is very important to diagnose each of these correctly, for they require very different approaches to treatment.
With a combination of chiropractic, functional medicine and diagnostic nutrition approach, trigger point therapy, cold laser, and lifestyle changes, fibromyalgia doesn't have to be a lifetime of pain and suffering.
The Basics of Fibromyalgia
The latest research indicates that fibromyalgia is a stress-related condition that can have an underlining causation with chronic fatigue, sleep disturbances, irritable bowel, as well as many other symptomatologies. One of the major physical abnormalities that occur with fibromyalgia lies in the muscle itself, where there is a buildup of a protein called "Ground Substance." Ground substance is normally found in muscle, bone and connective tissue all over the body and is responsible for making the tissues stronger and less susceptible to tearing. In a normal person, when a muscle is injured, the muscle tissue itself is able to regenerate and over time, completely heal itself. In a person with fibromyalgia, the muscle is unable to completely heal itself. Instead, an abnormally large amount of ground substance builds up in the injured area. It is the ground substance, coupled with local muscle spasm it creates that creates the muscle 'knots' associated with fibromyalgia.
A number of tests may be done to rule out other disorders and an examination can reveal whether a person has the characteristic tender areas on the back of the neck, shoulders, sternum, lower back, hips, shins, elbows, or knees.. Because there are no clinical tests for fibromyalgia, some doctors, unfortunately, conclude that a patient's pain is not real, or they may tell them that there is little they can do. But a combination of chiropractic, trigger point therapy, functional medicine lab testing and lifestyle changes has proven to be very effective in decreasing the severity and duration of the physical pain and disability of fibromyalgia.
Fibromyalgia can be difficult to treat. Not all doctors are familiar with fibromyalgia and its treatment, so it is important to find a doctor who is. Fibromyalgia treatment often requires a team approach, utilizing chiropractic care, functional medicine, trigger point therapy, massage, dietary changes, as well as exercises and stretching.
Treating Fibromyalgia With Chiropractic
Chiropractic care is critical for those who suffer from fibromyalgia in order to keep the spine and muscles from losing too much movement. Because fibromyalgia causes the muscles to tighten up and lose some of their natural pliability, it results in a global loss of movement in the spine. The loss of movement in the spine results in a neurological reflex that causes the muscles to tighten further. This vicious cycle will continue and over time will lead to increased pain, increased muscle tightness, a loss of movement, more difficulty sleeping and the development of more and more trigger points.
The only option is to continually adjust the spine and keep it moving. It is not uncommon for those with fibromyalgia to be adjusted three to four times per month to keep everything mobile and relaxed. The biggest concern in treating people with fibromyalgia is that their muscles have a diminished healing ability. For this reason, chiropractic adjustments are usually modified slightly to be more gentle than normal. This helps to decrease the stress on all of the small supporting muscles of the spine, which can be easily injured. It is important when seeking chiropractic care, to make sure that the doctor is familiar with the muscular changes that occur with fibromyalgia so that they can adjust their treatment accordingly.
Our Functional Medicine Approach to Fibromyalgia
Functional medicine, on the other hand looks to find the root cause of fibromyalgia and other chronic diseases, treating the problem at the root level thereby restoring the patient to health. As a functional medicine physician, I have helped many patients recover from fibromyalgia. Below are some root causes of fibromyalgia I see in my office.
Gluten Intolerance:
Gluten has been liked to many diseases and is often called the 'big masquerader'. The reason for this is that the majority symptoms of gluten intolerance are not digestive in nature but rather neurological such as pain, cognitive impairment, sleep disturbances, behavioral issues, fatigue and depression.
Thyroid:
More than half of the people with thyroid issues have no idea they have one and 90% of these have hypothyroidism, or an underactive thyroid gland. It is vital that your thyroid is checked to measure your thyroid gland's function. It's imperative that you use the optimal levels rather than the standard reference range when assessing and diagnosing thyroid disorders. Getting my patient's thyroid levels into an optimal range, typically alleviates their fatigue, brain fog, sleep disturbances and depression.
Vitamin Deficiencies:
Magnesium, vitamin D and B12 deficiency are the most common vitamin deficiencies I see in those who have been diagnosed with fibromyalgia. I have had several patients completely reverse their fibromyalgia symptoms with magnesium alone. The best way to measure magnesium is a red blood cell (RBC) magnesium level, which can be tested through any conventional lab.
Small Intestine Bacterial Overgrowth (SIBO) and Leaky Gut:
There are more bacteria in us and on us then there are of our own cells. When these bacteria get out of balance through use of antibiotics or a sugar-rich diet we can lose our ability to digest and absorb nutrients, particularly B12. Gluten can cause SIBO and leaky gut and SIBO and leaky gut can lead gluten and other food intolerances. You must 'fix the gut' first in anyone with fibromyalgia or any chronic illness.
Adrenal Fatigue:
Adrenal fatigue is a result of the chronic stress whether real or perceived. Chronic pain is a stress to the adrenal glands, though typically not the initial adrenal stressor. We use functional labs to identify these underlying stressors that may be part of the cause of Fibromyalgia. Stressors like; food sensitivities, digestive conditions, hormonal imbalances, detoxification problems, malabsorption, and/or vitamin deficiencies. Then, once identified, we seek to remove the stressors and repair the adrenal glands. My goal is to support the adrenals with various nutritional supplements and herbs.
Treating Fibromyalgia with Trigger Point Therapy
The overwhelming characteristic of fibromyalgia is long-standing, body-wide pain with defined tender points, and frequently, trigger points. Trigger points are often confused with "tender points." They are not the same. A trigger point needs firm pressure to elicit pain, while tender points are painful with even very light pressure. Trigger points will refer pain to other areas of the body, whereas tender points will not. Unlike tender points, trigger points can occur in isolation and represent a source of radiating pain, even in the absence of direct pressure. As discussed earlier, trigger points are purely comprised of spasmed muscle fibers, whereas tender points are knots filled with ground substance. Those with fibromyalgia almost always have a combination of the two – trigger points and tender points – and can improve dramatically with light trigger point therapy.
Trigger point therapy for fibromyalgia is much like trigger point therapy for low back pain, neck pain or headaches. The points are the same. The difference is just intensity. Since the muscles in patients with fibromyalgia are easily injured and take longer to heal, it is necessary to use less pressure on their trigger points.
Treating Fibromyalgia with Cold Laser Therapy
Since poor healing of muscle tissue and chronic pain are characteristic traits of fibromyalgia, laser therapy is an important part of any treatment plan. Two of the major benefits of cold laser therapy are stimulation of tissue healing and decreased sensations of pain.
A 1997 study of 846 people with fibromyalgia reported in the Journal of Clinical Laser Medicine and Surgery demonstrated that two-thirds of the patients experienced improved pain and mobility with cold laser therapy. Another study published in Rheumatology International in 2002, showed that those who received laser therapy had a significant improvement in pain, fatigue and morning stiffness.
Self-Care for Fibromyalgia
Your day to day lifestyle choices have a tremendous impact on how much impact fibromyalgia will have on your life. The difference between those who take care of themselves and those who do not is tremendous. Those who make lifestyle changes to help their fibromyalgia suffer much less pain, are able to remain more active and have a much higher quality of life than those who do not. If you have fibromyalgia, here are some of the main things that you can do on a daily basis to help your body:
Getting enough good sleep
Getting enough sleep and the right kind of sleep can help ease the pain and fatigue of fibromyalgia, but is something that can be hard to get. Many people with fibromyalgia have problems such as pain, restless legs syndrome and brain-wave irregularities that interfere with restful sleep. Insomnia is very common. Although alcohol may help you to relax, it is not recommended before bed as it has been shown to interfere with restful sleep. Some of those with fibromyalgia have found 5-hydroxy tryptophan (5-HTP) and magnesium citrate very helpful.
Exercising
Improved fitness through exercise is recommended. Studies have shown that fibromyalgia symptoms can be relieved by aerobic exercise. Though pain and fatigue may make exercise and daily activities difficult, it's crucial to be as physically active as possible. The best way to begin a fitness program is to start with low impact exercises, like walking and swimming. Starting slowly helps stretch and mobilizes tight, sore muscles. High-impact aerobics and weight lifting could cause increased discomfort, so pay attention to your body. The more you can exercise, the better off you will be.
Making changes at work
Most people with fibromyalgia are able to continue working, but they may have to make big changes to do so. It may be necessary to reduce the number of hours at work, find a job that will allow you to have a flexible schedule, or switch to a less physically demanding job. Many people with fibromyalgia require specially designed office chairs, adjustable desks or other adaptations in order to continue working. If you face obstacles at work, such as an uncomfortable desk chair that leaves your back aching or difficulty lifting heavy boxes or files, your employer may make adaptations that will enable you to keep your job.
Eating well
Foods, just like anything else, have the ability to either stress your body or to help your body heal. Foods that tend to be stressful on the body include: dairy, eggs, wheat, corn, as well as anything with monosodium glutamate (MSG), nitrates or nitrites (as are found in processed foods). Several environmental toxins may also contribute to the overall physical stress on your body. It is important that you eat as much clean, organically grown fresh foods and wild caught fish as possible.
As you can see from the above list, many of these causes are interrelated and often there is no one single root cause to fibromyalgia or any chronic illness. It is a combination of several or possibly all of the above. Because getting to the root cause can be complex, I recommend that you use a combination of the above tools to help uncover the root cause for you. You do not need to suffer needlessly or mask your symptoms with pain medication and antidepressants. There are doctors like myself who can help you.
Call us at (609) 484-9300.
Or click the link below to schedule an appointment.
http://www.drgitto.com/appointment
You can also visit us on the web at www.drgitto.com/
We can help you live an active-healthy lifestyle and enjoy every season of life.
Like our Facebook Page and Share!